If you are wondering how to run iOS apps on PC then we are here to help you out. Here I have shared a couple of best iOS emulators for Windows that can be used to run iOS apps on your Windows PC.
Running iOS apps on a Windows computer without the Best iPhone Emulator for Windows is a pretty hard task. Well, you may already familiar with the iPhone Emulators which allows you to run the applications of iOS on your Windows PC.
There are often times when we do feel running an iOS app on our Windows Computer. For example, there are lots of users out there who want to run Apple iMessage on their Windows computer. And doing so without an iOS Emulator is not something possible as of now.
Top 10 Best iOS Emulator for Windows 2020
So just to help you out, we have handpicked a couple of Best iOS Emulator for Windows for you. So go through the list of the iOS emulators to find your best:
#1. Ripple Emulator
We know the fact downloading an iOS emulator and running it on our Windows PC sometimes becomes a hectic task. However to get rid of this hectic task you can try out this Chrome Extension called Ripple Emulator.
The Ripple Emulator will help you to run iOS apps on your Chrome browser. Hence, as a result, you do not have to download and install any application on your computer.
Another plus point of this chrome extension is that you can install it on every platform. For example, you can use it for your Linux or Mac computer.
However as of now the Chrome extension still on beta version. This means you might not get as many features as an iOS emulator would offer. But as long as your needs are to run one or two iOS apps, the extension definitely comes handy.
   Get it Now
#2. Mobione Studio
Mobione Studio is one of the Best iOS Emulator for Windows that you can try out. Using this emulator, you will be able to run iOS apps on your Windows PC with ease plus it offers a bunch of features.
Such as it comes with iPad app design and testing capabilities and has a bunch of iPad user interface templates. It also has the drag and drops user interface which makes iOS app installation on Windows super easy.
Also, the users will be able to rotate the layout of the Mobione Studio according to their needs. However, the application comes with a price tag. But thankfully there is a free version of the emulator that also exists that you can try out.
Overall, the emulator comes handy if you are an app developer. But for basic needs, the emulator may not work that much.
#3. Smartface
If you are going to run iOS apps on a regular basis. Then we would like to suggest you to try out a paid Best iOS Emulator for Windows. Since the paid emulators offer a hell lot of features plus they are reliable.
One of such paid emulators is the Smartface. It is one of the widely used iOS emulators that most of the developers are using to test their Android App.
However, the interesting part of the iOS emulator is that it is not only an Emulator. But at the same time, it is an Android and iOS debugger for Windows computers.
Also, there are a few debugging features are available such as breakpoints, watches and real-time code changes. Overall, it is also a great iOS emulator for the developers but if you want to get done with basic jobs. It will also help you to do so.
Also Read: How to Control iPhone from Computer [Without Jailbreak]
#4. iPadian
iPadian is one of the most popular iOS emulators available on the internet. The best part of this emulator is that it is made for normal users without making things go too complicated.
However, let us clear on thing iPadian is a simulator and not an emulator. It will not create a local version of the iOS app on your computer. Nor it will allow you to get access to the App store.
Instead, it will help you to run the iOS apps which are specifically designed for the iPadian. You can easily run apps like TvOS, iMessage, Siri on this.
However, it is not free. Instead, it comes with a price tag which is $20. Overall it is a pretty great tool that you should consider trying out.
#5. Appetize.io
For our next pick, we have the appetize.io. It is a free yet paid tool that lets you run iOS apps on your browser. You can say a pretty much same thing as the Ripple Emulator. But it is not a Google Chrome extension.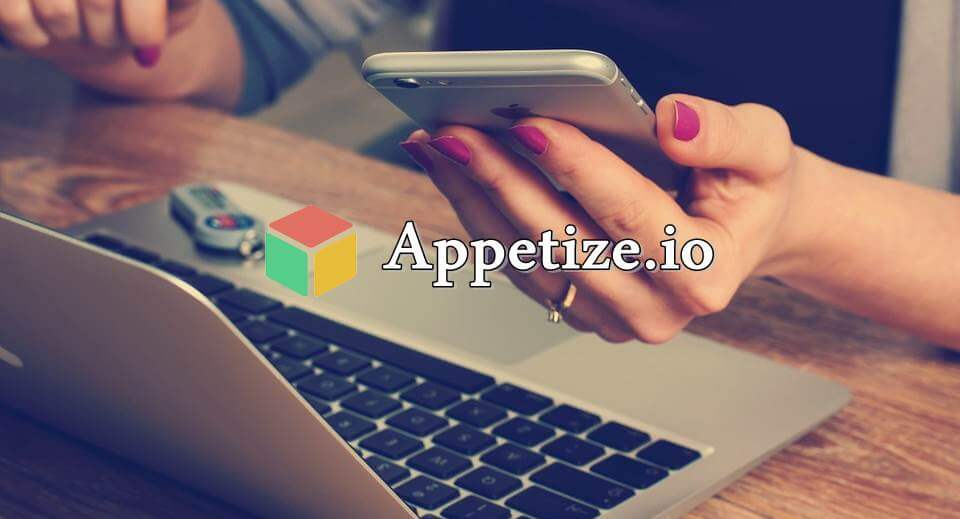 Instead, you have to log in to the website and create an account. After that, you have to upload your iOS app and stream it. The best part of the whole system is that there is no download required. Plus you can use any browser and operating system.
However, the free plan only offers 1 concurrent user and 100 minutes per month. But in case if you want to increase the limit when there are other 3 options are available. These plans include Basic, Premium, and Enterprise.
Appetize.io comes handy for such developers who regularly test their iOS app and do not want to use an emulator.
Also Read: Fix "To Allow Access Please Respond On Your iPhone"
#6. Air iPhone Emulator
Air iPhone is another Best iOS Emulator for Windows PC. It comes a ton of interesting features which include make and receive calls, sending voice messages and so on. Plus you will be able to download and install iOS apps on your Windows computer.
Air iPhone is an alternative to the iPadian simulator. But you can download it free of cost. The emulator supports a bunch of Windows versions including the older ones.
Overall if you want an emulator that offers the same interface as an iPhone. Then Air iPhone is the best choice. Even installing it also a straightforward job.
Just download the setup file and install it on your computer. After that upload, your iOS app and you are all done. Overall the development of the app has stopped, so you may not get future updates.
#7. Xamarin TestFlight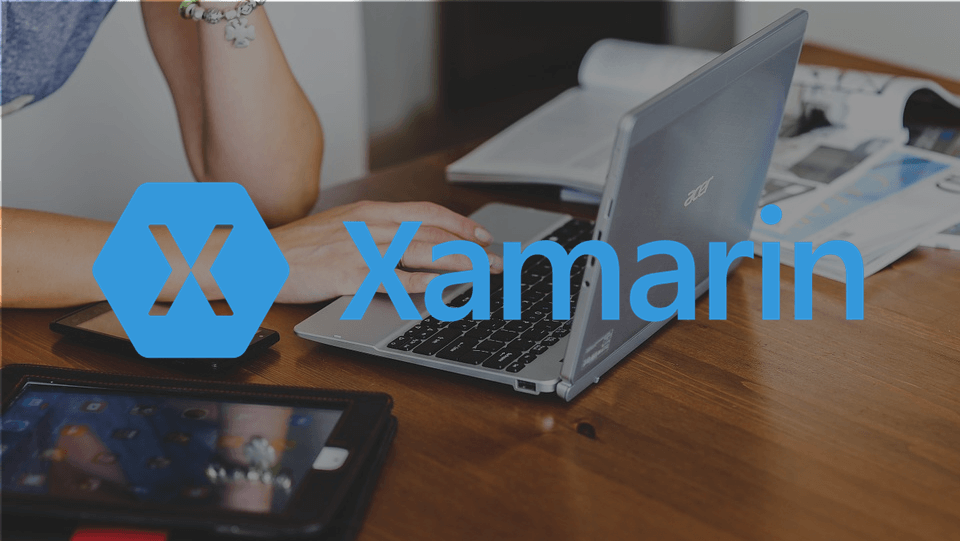 Xamarin TestFlight is Apple's beta testing service for iOS apps. You can access the tool via iTunes Connect.
The main purpose of this emulator is to test iOS applications. Hence it does not offer you a bunch of features.
However, it is still one of the widely used iOS emulators that you can try out. Plus it is available free of cost. Also, it can only run apps that support iOS 8.0 or above.
In addition to that, you need to be a registered iOS developer. Registering as an app developer is easy, but it is not free. Instead, you have to pay some fees on a yearly basis.
Also Read: How to Activate iPhone Without Sim Card
#8. iMAME Emulator
If you want to play iOS games on your Windows PC, then there is no better option than the iMAME Emulator. It is free to use iOS Emulator for PC that you can download and install on your computer.
However, as a developer, you might not like this emulator. But if you want to play a wide range of games available for the iOS device. You can use this emulator.
Apart from offering a good gaming experience. The emulator is not that great and does not provide many advanced features.
In the end all we would like to mention that this is not the best emulator available out there. However, it is definitely something you can give a try.
#9. iPhone Simulator
iPhone Simulator is another best iOS Emulators for Windows available out there. It offers you the exact same interface that you get to see on the iPhones. Plus it lets you stream different iOS apps and games on your Windows PC.
The iOS Emulator is focused on normal users who are looking for basic jobs. It is also quite as same as the iPadian. However, it is available free of cost.
Also, the interesting part of the emulator is that it offers rich graphics and lets you use almost every iPhone feature with ease.
However, on the app, some of the apps are not available this includes safari browser. But that would not be an issue. As long as you want to install apps from the Apple App store and play around them. The iPhone Simulator will do the job for you.
Must Read: 5 Best iCloud Bypass Tool to Remove iCloud Activation Lock
#10. Electric Mobile Studio
In the end, we have the Electric Mobile Studio. It is also the best iPhone emulator for Windows. However, it is not free and one of the expensive iOS emulators available out there.
But as you know the fact that great features come at a high price. So we cannot really complain about the price tag that Electric Mobile Studio holds.
Anyway, talking about the iPhone emulator for PC well its a perfect tool for the coders. It helps the developers to build iOS apps using different languages. As well as you will be able to test your applications and do lots of things.
Final Words:
So those were a couple of best iOS Emulators for Windows. If you have any more questions to ask then do feel free to leave a comment below. And we will surely help you out with your query.