Looking for ways to Bypass iCloud Activation Lock? If yes then you have found the right place as we are going to share some best iCloud Bypass Tools with you. Using these tools, you can remove the activation lock from any Apple device. If you have forgotten your iPhone Password or iCloud activation login credentials then don't worry. With the help of the tools we have listed, you can easily solve this problem quickly. You don't need any type of ID and password to unlock your iOS device.
Apple iPhone is found as the most smartphone in comparison to others. It uses iCloud activation in which the user needs to enter their iCloud login credentials while setting up the phone for first use. When he/she resets iPhone, they need to enter the same iCloud activation details which they used for the first time when the purchase of the Apple device. But if they forget the credentials which they used for the activation, it becomes a serious problem for them. They can't access their iPhone as they don't know the iPhone activation lock details.
But, this problem doesn't mean that your iPhone is not for use anymore. There are still some ways using which you can bypass iCloud activation. The most legal way to do so is that if you are the owner of the device then you can contact the service center. They will provide you with a solution for this issue. But, if you want to unlock iCloud activation on your own then you can take the help of iCloud Bypass Tool. If you don't know what is this tool don't worry. Let's see what are these iCloud Activation Removal Tools.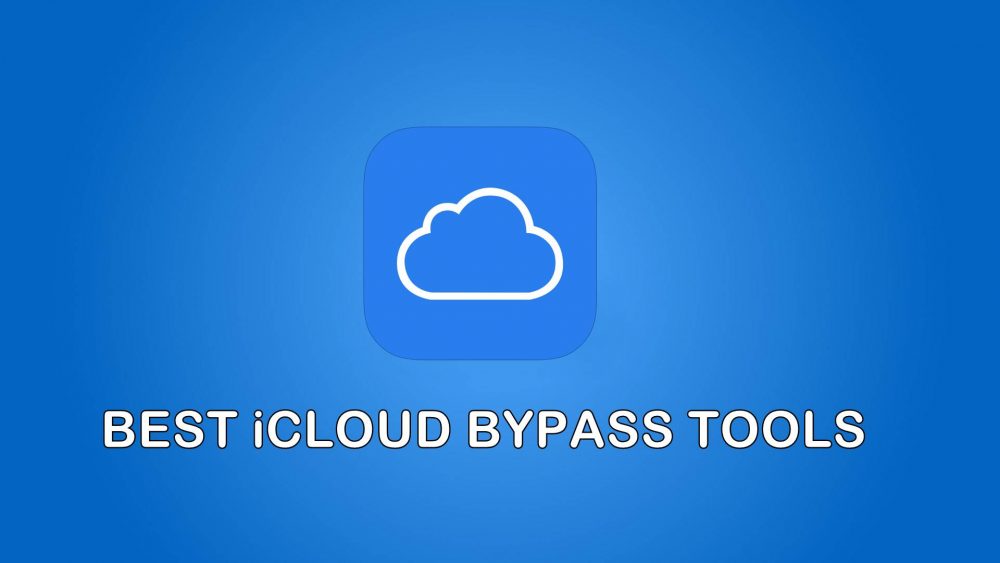 Best iCloud Bypass Tools 2022
iCloud is the most important application for an iPhone device. We can take a backup of all our personal data like Photos, Videos, Text Messages and other data over the cloud. So that we can easily get them back after resetting our iPhone or while migrating to a new iOS device. Every user requires to enter his/her iCloud ID while setting up the device for first use. This is the most necessary step for every iPhone user. When anyone reset their iPhone, they need to enter the same credentials which were initially used. Otherwise, the user can't access their iOS device anymore. Check out the best iPhone Emulators which lets you run iOS apps on your Windows PC.
This feature is good as it secures the private data of the owner. In case of theft or stolen, no one can access the data stored in the iPhone. But what if the user forgets their login details which were previously used? It becomes the most irritating problem as there is no any password reset option there. At that time, the only way left to get rid of this problem are iCloud Unlock Tools. With the help of iCloud Activation Bypass Tools, one can easily reset their activation lock within a few simple clicks on their PC. Here we will be discussing some of such tools which probably helpful for you if you are facing the same kind of problem.
#1. iCloudin – iCloud Unlock Tool
This is found as the best iCloud removal tool which can help you to bypass iCloud activation very easily. According to what we got from the sources, it works on almost all the iOS devices. It is very simple and free to use for anyone. You can also find the tutorials on its website to know the steps to use this tool. You just have to connect your iPhone to your PC with the help of USB cable. If you are looking for a simple and useful tool, this can be a perfect choice for you. The official website for this tool doesn't work anymore. But, you can download its tool.
#2. Official Unlock Tool
This is not a tool but its an iCloud Bypass service. This service is not free to use. You need to pay 19.95$ charge to them and their team will remove the iCloud account from your iPhone. The best thing about this service is that you don,t need to do anything. The professionals will take care of everything and do your work very well. It won't require you to jailbreak your iPhone. You just have to enter your device model and IMEI number. The iCloud account with the help of the iTunes database.
Also Read: Fix "To Allow Access Please Respond On Your iPhone" Error
#3. Doulci iCloud Unlocking Tool
Doulci is one of the best tools to bypass iCloud activation lock. This tool is quite complicated in comparison to the others. If you are not tech-savvy then it may be difficult for you to use this tool. It may be a good option for you to choose any other tool if you don't understand what you have to do. Anyways, Doulci is an effective tool and it does the work with perfection. This tool supports all iOS devices including iPhone 8, iPhone X and Apple iPod Touch too. There are some fake websites for this tool that are also available. So, beware of such websites as they ask you to complete the survey.
#4. Bypass iCloud Activation Tool
This is another effective tool in our list which you can use to unlock the iCloud lock on your iPhone. It directly connects through the Apple Servers to Bypass iCloud Lock of your phone. It has a good reputation and people are satisfied with its work. If you have also forgotten your iPhone lock, you can use this tool without any fear. You need to connect your phone with USB data cable to your Computer. This tool will automatically recognize your device model. The tool works only on iPhone so if you want to Unlock iCloud activation of any other iOS device, you need to use any other tool.
Also Read: How to Control iPhone from Computer ?
#5. GadgetWide – iCloud Bypass Tool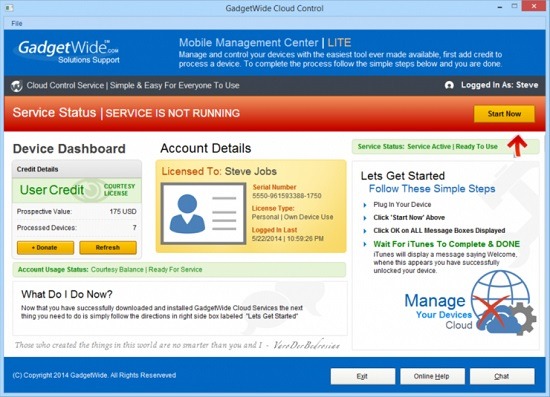 GadgetWide is the most used iCloud activation tool which is the perfect solution for those who have forgotten their iPhone lock. This tool can be used to bypass the iCloud activation lock from almost all iOS devices. Make sure that you have a working Internet connection to perform the task using this iPhone Unlock Tool. Like Doulci, it also connects to an unknown server and removes the iCloud activation lock. This tool is also quite complicated to use. If you face any problem, you can watch tutorials that are available on YouTube.
Now, its no need of worrying if you are unable to access your iPhone just because you have forgotten your iCloud login credentials. As we use Google Account for the activation of our Android devices. Same as that, Apple users need to enter their Apple ID and password at the time of activation of their iPhone. Without iCloud activation, the user won't be able to use their iPhone. Here, we have told you such tools which help you to access your iPhone even without having your iCloud activation login details.
Conclusion
We are much aware that iCloud is the most important application for every iPhone user. The iCloud activation is also a great security measure the data of the user is safe in case anyone stole their phone. We have found these iCloud activation lock removal tools worked for many iOS users. I'm sure that they are working on your device too. So, from the list of the best iCloud bypass tools which one is worked and good for you. Please leave valuable feedback in the comments section.