Are you venturing into a business? Do you want to rule the social media block as an influencer? Or do you want to be a part of a content marketing team? If you are nodding a yes to any of these questions, you must be aware of the mind-boggling impacts of video marketing in the current digital age.
More than 80 percent of marketers claim videos to be bringing in profits. They also continue to give videos a significant chunk in their marketing strategies. Videos are being circulated in billions across massive platforms like YouTube and Facebook today.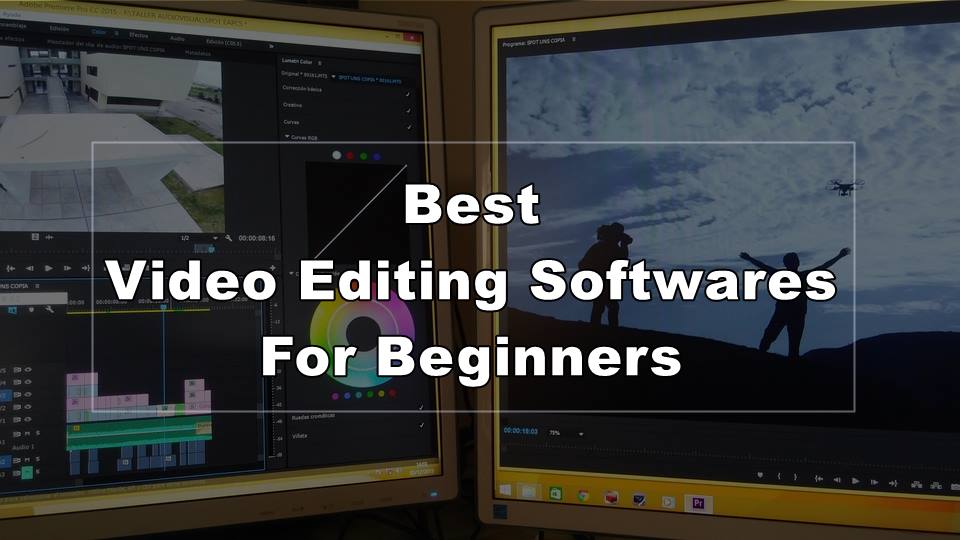 If you wish to make your videos praiseworthy but aren't a technical wizard, don't worry. There are a lot of video editing software available to help you become a pro at it without any external help.
Features of Best Video Editing Software:
Given below is a list of the most-recommended video editing software. These software are best for all the new bees in the video making cosmos. Various online tools serve as an image to video converter such as InVideo. The process of video creation becomes comfortable with these converters, especially for beginners.
VideoPad:
You cannot master a skill at one go. With VideoPad, you will go through a stable learning process in the field of editing. You will be able to create high-quality videos easily, thanks to this software's user interface. All the editing features are designed to assist beginners. Editing videos here is fast with multiple displays and options for unlimited overlays for audios.
Readymade templates
Multiple resolutions
Supported by desktops and phones
Free trial
Lumen5:
You must have come across some concise, simple, sweet videos online that have catchy texts and clean transitions. You, too, can do that today with Lumen5. Lumen5 has numerous images, video clip templates, a vast music library, and a variety of fonts to enhance the look and feel of any video. It also transforms offline content and blogs or articles into interesting videos using AI.
Free to use
Readymade templates
Compatible with all devices
Adobe Premiere Elements:
A little toned-down version of Adobe Premiere Pro, Adobe Premiere Elements is designed, keeping in mind the beginners in the video editing arena. Quick, Guided, and Expert are three levels defined in this software that cater to the varying user needs. Various themes, collage tools, music, animation pieces, effects, etc. are some of its features. This, too, comes with a free trial version.
No mobile support
Not free to use
No watermark
Adobe Premiere Rush:
If you are on the lookout for a tool that works well wherever you go, consider this product by Adobe. It not only enables video editing on desktop and mobile phones, but you can use the platform to shoot videos directly. Adobe Premiere Rush has limited features, but it offers a lot to make and share decent videos instantly on a small subscription fee.
Supported by desktop, iOS, and Android
Free trial
No watermark
VideoProc:
An excellent offering by Digiarty, this software is an ideal tool for all those who are starting with video editing. The best part about it is that it not only serves the purpose of editing but enables conversions, recordings, and downloads too. This software supports over 70 formats of video, and the pre-set export option makes it easy to share the final video directly to platforms like Facebook and YouTube. It is excellent for beginners but has advanced options for later use too.
For mac and android users
Free to use
No watermark
Openshot:
When you are new to a tool, it is obvious to be a bit sceptical about it. Openshot is a free software that lets you surpass those worries. It is user friendly and stable. It is an open-source platform that is supported by Windows, MacOS, and Linux too. All the new learners can quickly get through their basic but efficient editing features. The videos edited on OpenShot have no watermark, which is an added benefit.
Free software
Readymade templates
No watermark
Supported across all platforms
Lightworks:
Being new to a world doesn't mean being restricted to limited resources. The world of video editing is vast, and Lightworks gives you access to explore it all with ease of usage. The software consists of an extensive range of video editing features like color correction, adding texts and titles, adding effects and transitions, etc. to make the video appealing and pleasing for the eyes. It is quite compatible, too, as it supports multiple file formats and allows easy export of videos directly to YouTube.
No watermark
Free to use
Supports resolution up to 720p
Free templates
KineMaster:
For all the new editors who are in love with their mini-screens, KineMaster is the one for you. This tool is in the form of an editing app available for both Android and iOS. You can work using multiple audio, video, image, text, etc. in layers with other basic editing features. The app can be navigated without facing any issues.
For mobiles
Free to use
No watermark
Supports all versions
Readymade templates
Apple iMovie:
All the mac users are well-aware of this built-in video editing software in macOS and iOS devices. It helps users create videos without any watermark. A lot of exciting themes and backdrops are pre-installed in iMovie to produce better outputs. It supports HD and 4k resolution videos too. You can avail  a lot of special effects like picture-in-picture, split-screen, green screen, etc.
HD and 4K video support
Not free to use
Readymade templates
Corel:
Corel VideoStudio Pro 2020, the expanded nomenclature for Corel, is an advanced editing software with added benefits. Users can try it out for free for the first month and then proceed with the payment cycles. Stop animation, colour correction, green screen, multi-camera editing, motion tracking, etc. are some premium offerings accompanied by thousands of filters for your video frames.
No watermark
Free trial period
Supports 3D, HD, 4K media
Free templates
The Takeaway:
A video is a piece of art with multiple components like images, texts, transitions, animations, logo reveal made with tools like this here, audio, etc. which are all contributors to the final feel and effect of the video. All the components are as crucial as the video itself. With video taking up the utmost space and attention of the market and audience, having adequate video editing skills has become a prerequisite. Leverage these software and cut down on the marketing expenditure for your brand or business.
With this list of easy to use editing softwares for beginners, excel at creating and moulding your videos to win the organic search game.