Kodi is the most popular open-source media player and streaming software that is used by many people. Rather than installing add-ons one by one, it'll be better to use Kodi Builds, which includes a library of popular add-ons. They also provide unique themes to change the default look and make it according to your preferences.
But there are many Kodi Builds available offering different features and add-ons. So, it'll be tough for you to select one and start with Kodi. To help you with that, I have sorted some of the best Kodi builds you can try.
Although, Kodi comes with lots of skins with the Kodi addon repository. But, these skins only change the layout color and give a quite simple change in appearance. But, if you are wishing to change its interface too, then you must try out the best Kodi builds which we are going to share throughout the article.
What are Kodi Builds?
As you know that setting up Kodi is a quite tough and time-consuming process. So, before jumping forwards, I would like to introduce the term "Kodi Builds". After that, we will be discussing the procedure to set up the Kodi build. Actually, Kodi New Builds are packed with all the necessary add-ons, themes, and skins. They come with a one-click installation process which makes it easier to set up them inside the Kodi.
Once you install the Kodi Build, you can experience a totally new interface and layout of Kodi. This seems quite similar to custom ROMs in our Android smartphone. A Single Kodi Build comes with all the necessary pre-installed add-ons and themes which is the best thing I like about it. With this single Kodi build, you may get many add-ons with themes and skins to change the interface. Kodi shows the errors of its build and plugins.
Note: Using Kodi is not legal at all as they contain pirated content too. They frequently get DMCA copyright notices. So, it is advisable to access Kodi

using VPNs

. 
Best Kodi Builds in 2023
I have shared the Best Kodi Builds below; all of them are better than one another and have different features. 
So before you select any for your Kodi, read the description to pick the most suitable one according to your needs.
Before you start reading the list, you should know that the process takes around 5 minutes to load menus after installing any build. 
1. Misfit Mods Lite
One of the best Kodi builds, and the first on my list is the Misfit Mods Lite, which helps you stream your favorite content, organized in such a beautiful way to find them quickly.
This build is easy to install and includes add-ons like DeathStar, The Crew, TempTV, Chain Reaction, Limitless, and others. They will help you watch movies, TV shows, sports, kids' zone, music, fan favs, etc.
So, you get access to tons of content you can start watching and instantly change the default look according to your preferences after installation.
Link: http://misfitmods.com/mmwiz/repo/
2. DaButcher
DaButcher is another best Kodi builds that work on Kodi 18; the quality is appreciable and compatible with FireStick and AndroidTV.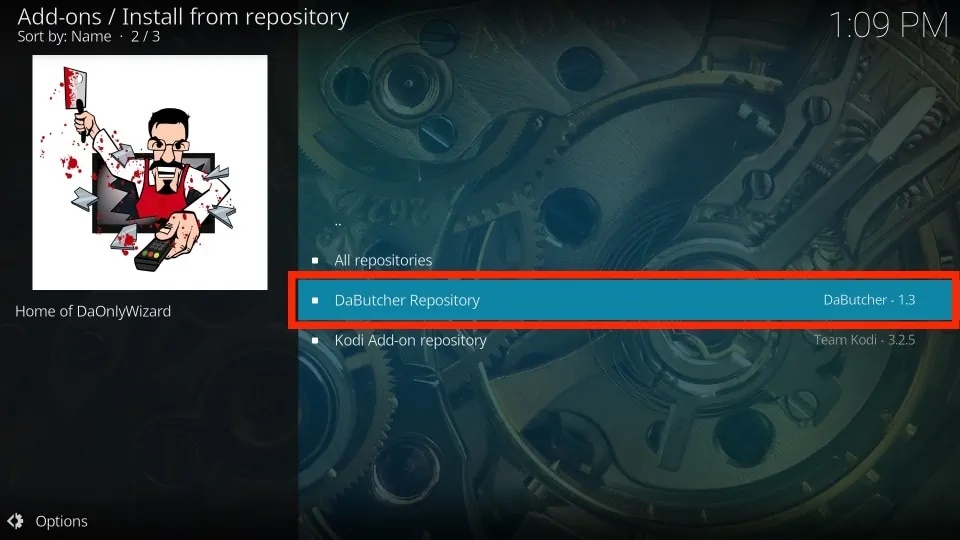 This simple and easy-to-use build provides great add-ons such as Kodiverse, The Crew, Mad Titan Sports, The Loop, and TvOne. This build has different categories like sports, TV shows, movies, 1 click, favorite, and others.  
With all these features and an easy interface, DaButcher gives you a seamless streaming experience where you can watch your favorite content without interruption.
Link: http://dabutcher.org/repo/
3. Doomzday
Doomzday BK19 is the newest build, and with this, its repository also contains some of the popular Kodi 18 builds, such as the Nova TV build.
Its great catalog helps you quickly navigate your favorite content, such as Revolution, 1 Click, The Oath, Favorites, Settings, and many others. Doomzday also has a broad content category like Movie Hub, Live TV, TV Shows, System, Documentaries, Sports, and many others.
These add-ons and categories will surely provide you with the content you're searching for.
Link: https://doomzdayteam.github.io/doomzday/
4. Fallout
Another great Kodi build is Fallout, developed by cMaN, known for creating other popular builds.
You get many streaming options such as Movies, TV Shows, Addons, systems, Favorites, Power, and More. Some of the most popular add-ons of this build are Kodiverse, Riding Tides, TheLoop, TvOne, and YouTube.
This build is easy to install and runs smoothly on Kodi 19, and the interface is also easy-to-use so that any user can navigate through various options quite easily.
Link: http://cmanbuilds.com/repo/
5. Luxray
Luxray is the next on my list that's pretty popular builds from Stream Digital Wizard. This build has a clean and neat interface, and all the options are well-categorized so that users can quickly access all the options.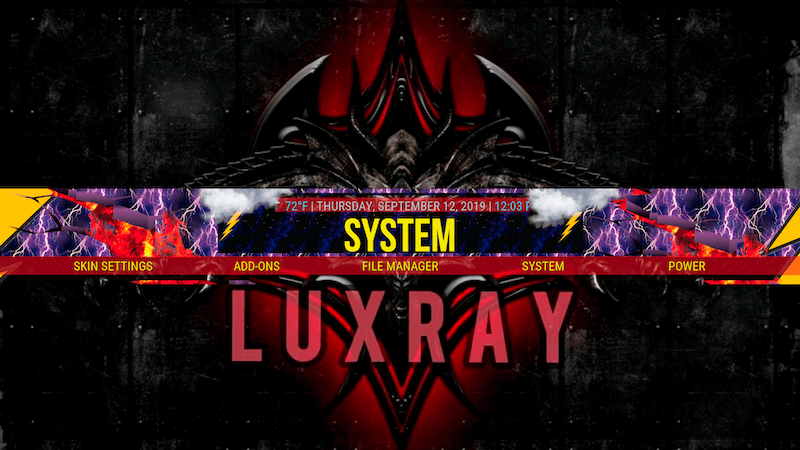 The home screen shows the featured content menu, where you can quickly select anything to watch, and you'll also see the add-ons option there. 
Some of the best add-ons of this build are The Crew, YouTube, Shadow, and Asgard. 
It also provides many categories, such as Movies, TV Shows, Kids, Sports, Adults, USTV Go, 1 Click, Horror, and stand-up comedy. So, you have a wide range of content to watch.
Link: http://sdwteam.com/wiz/
6. BMC
Badazz Media Centre, popularly known as BMC, is another best Kodi builds; it works for Kodi 17.6 and Kodi 18. So, you can use this on all compatible devices such as FireStick, AndroidTV, PC, and others.
You'll have content from many categories to watch, such as Movies, TV Shows, Sports, Kids, Cool Stuff, etc.
Some of its popular and cool add-ons are Venom, Magic Dragon, FEN, Deathstar, Kingdom, Wolfstar, and others that help you start streaming instantly.
Link: https://www.midian.appboxes.co/repo/
7. Neuromancer
Neuromancer builds the new one in the Ghetto Astronaut Respisotory that also offers some other cool builds.
The best part of this build is its clean interface and lightweight. So, you can easily use that without a prior using guide.
This build has many categories: Channels, Butterfingers, Superflex, Music, Sports, and DIY Fixes. You should also know that these categories have the same name as the add-ons in this build.
Link: http://famdamnlyman.one/Matrix/Repo/
8. Atomic Matrix
Atomic Matrix is the new build from the same repository as the Misfit Mod Lite. This build has a sleek design and clean interface, making navigation easier for users, and it's also lightweight, so it runs smoothly even on low-end devices.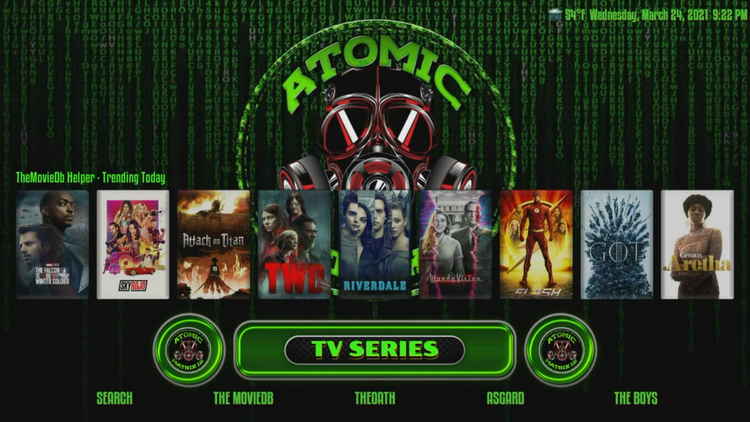 The best part of this build is that it's available for smartphones and pcs along with Firetvsticks and AndroidTV.
Atomic Matrix has content from different categories, such as Movies, TV Series, Systems, Power, and many others. In this build, you'll also get access to popular addons like Kodiverse, The Crew, The Loop, and Rising Tides.
Link: http://misfitmods.com/mmwiz/repo/ 
9. Grindhouse
Grindhouse wizard is the home of many popular builds. It doesn't matter if you use Kodi 19 or Kodi 18; you'll find the suitable build.
The builds come with many features that'll enhance your watching experience for sure, and being a lightweight build, it'll run smoothly even if you have a low-end device.
Grindhouse includes great add-ons, such as Asgard, Patriot, and Black Lightning. Its content is categorized into Movies, TV, AIO, and Sports, helping users easily access their favorite genre.
Link: https://grindhousekodi.tk/repo/
Conclusion
So, these were some of the best Kodi builds in 2023 you can use to change the default look and experience some great add-ons. Hopefully, you have found one from the list above that matches your needs.