This is a technologically advanced world where cashless transactions have become the most obvious and prevalent feature. Rightly so from earlier times, when all of us used to rely on paying electricity bills in cash. Similarly, sending payments to friends, and family or paying rent was done in cash only. The current era signifies the popularity of payment apps, which have also become a safe banking option for consumers to replace traditional modes of payment. So, which app is better chime vs Cash app? Before, I tell you their Pros and Cons, let me know about them first
Cash App and Chime Bank are two highly user-friendly and popular platforms. Both apps are similar in various respects in the form of creating easy online banking transactions in the safe purview of the network. The required funds through the use of mobile devices or desktops can be easily transferred to merchants, companies, or anywhere.
Chime Vs Cash App: A Detailed Comparison
Here, through the post, comparisons are done by mentioning the pros and cons of both apps for the users to decide accordingly.
Chime
Chime app sensitizes the users to become financially independent with possible suggestions and advice to help with budgeting skills. The platform is user-friendly and creates a customized solution as per the specific needs of the consumers to accordingly move ahead. Chime provides a focused approach to educating customers to save while independently managing their finances.
Pros of Cash App
Money transfer on an instant basis – Cash App is considered as an improvised version of traditional banking. The same can be seen through the nature of operations that can be considered at par with other financial transactions such as the high-end use of routing and account numbers signifying a commission-free ambiance. You don't need a regular checking account to make a direct deposit to the account.
Cash App makes the process of receiving money by the receiver in his/her wallet instantly which just takes a few seconds. The app has an understandably safe network of delivering payments which may create a slight delay for other big transfers.
Easy signing process- It is extremely easy to sign up as a safety mechanism further makes it more convincing for the users. There is a 4-digit PIN, which validates your identity through e-mail or phone.
Cash App has a huge level of additional safety where encryption technologies safeguard the funds and data manifolds. The data whether it is transferred on a public or private Wi-Fi connection is extremely safe and sound, that leaves no room for any doubt or compromise.
Cons of Cash App
FDIC doesn't safeguard the app which indirectly makes it highly volatile with no financial banking in case it goes bankrupt.
Also Read: Download Cash App Plus Plus Apk 2023 Latest Version
Cash App
Cash App is an online platform for payment, through the use of phone numbers or email. Cash App helps you to do financial transactions in terms of sending payment to anyone, even if the person on the other end, doesn't have Cash App. The app is free for personal and business use as well.
Pros of Chime App
A spending account (checking account) holder with Chime App is not entitled to hold a minimum balance. He/she is certainly not to be charged monthly as well.
Chime offers lucrative interest (with no limit) for the account holders who are eligible to earn against their amount in the bank. After all, it offers 0.50% APY. It leaves no rules of 'minimum balance requirement' while opening the account.
The receiver is able to receive payment up to two days earlier, as part of a quick mechanism that quickly makes direct deposits a reality. In the event, that the employer has a direct deposit in your Spending Account, you have the choice to initiate the payment by a couple of days earlier.
Chime cards can be used irrespective of the location, you are in. Hence, you can even be outside the U.S. The basic criteria is wherever a Visa is accepted, you are eligible for using the Chime card for making payment and withdrawing money from ATMs.
Cons of Chime App
The account holders need to incur a charge while using an ATM outside the purview of the U.S.
Chime Vs Cash App: Which one is better?
Chime offers a strong possibility for those who are desirous to save their hard-earned money from fees that may termed as "unnecessary" or "exorbitant"
On the other hand, if you are dealing with financial transactions that revolve around cryptocurrency as well as the stock market, then you can consider Cash App as an ideal choice. In short, based on the aforesaid post, it is totally your choice and your decision rightly matters.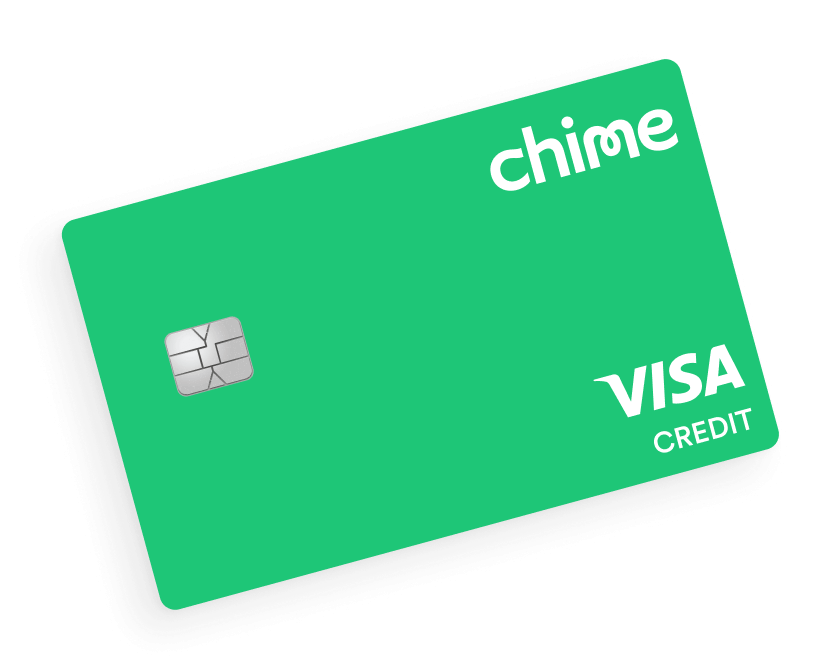 Frequently Asked Questions
Is the Chime app a bank?
Chime is a financial technology but certain can't be considered as a bank. It seems to have generated huge popularity, since it is serving 14.5 million customers round the clock and has a sizeable number of ATMs across the nation numbering around 60,000. It came into existence in the year 2013 with its headquarters in San Francisco.
What is the drawback of Chime?
Chime has certain restrictions while imparting financial transactions. It only offers checking and savings accounts as of now.  It doesn't have the facility for cash deposits. Likewise, it restricts the needs of consumers who may be forced to look somewhere else for the same. Since cash can't be deposited at ATMs.
Is it possible for me to use Chime globally?
Yes, you can use it on the global front. Like with most financial transactions, that require you to turn on International Transactions, you just need to get it done. There is a $2.50 fee in case you are withdrawing as part of the global transactions, but considering other international transactions, you don't have to pay any fee.
Conclusion
Regarding the basic query, which one is better Chime Vs Cash App, Chime does financial transactions that are based on high-yield savings accounts while the Cash app works towards investing in stocks and cryptocurrencies. Chime has a safeguard and protection from FDIC for the account holders which is not the case with the Cash app though.