FaceTime is an amazing video calling app that is available only for Apple users. But there are no worries if you have Windows, today we will tell you the 10 Best FaceTime alternatives for Windows.
As we know, Video calling is a very important thing in today's era. Many office meetings are happening on these video-calling platforms. During the whole lockdown, many students attended their classes on these apps.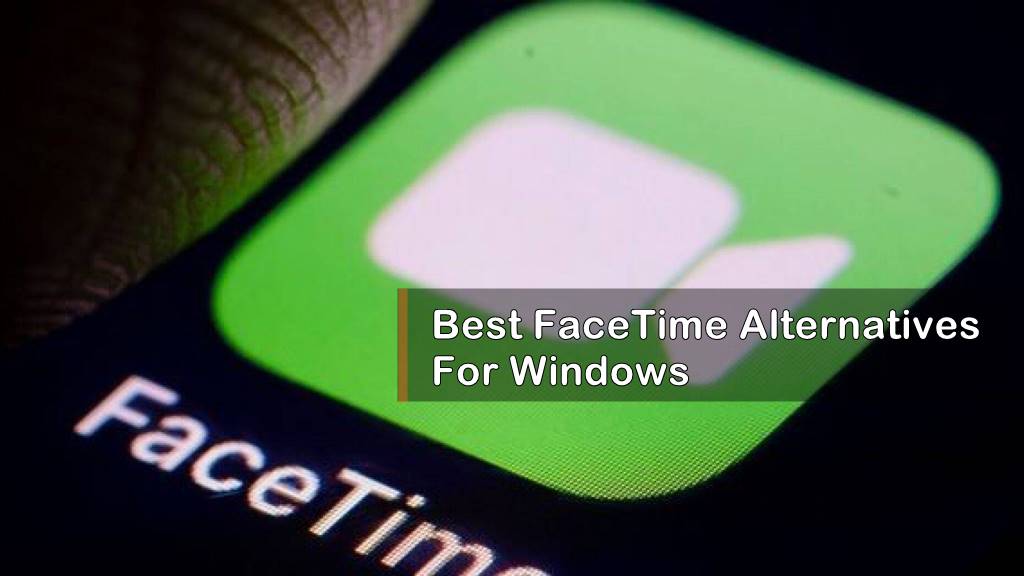 FaceTime doesn't support Windows but you do have not to worry about it, we will help you to provide the best alternatives to FaceTime. Similarly, it is very necessary to know these apps, if you do not know then we will help you by providing the best alternatives for FaceTime.
10 Best Facetime Alternatives for Windows in 2023
So here is the list of best alternatives, be with us and we will help you by providing some new knowledge. So here we start.
1. Skype
Skype is one of the best FaceTime alternatives for Windows PC and it is the most popular video-calling application. This is the best app for your studies, here you can also do group video calls. This application is free and you can download it from the Microsoft website. The main benefit of this app is that it can blur your background images, which is the best thing for a video-calling app. This app was launched in 2003 and now you connect it from any corner of the world.
2. ICQ
ICQ is one of the oldest service providers, it was launched in 1996. But as we know, at that time there was no technology introduced for video calling. In the starting, ICQ was just a messenger and got too much popularity in the 90s. But after working so many years, they have started video calling service for their regular users on their platform. You can make video calls, chats, and messages with other users. This application is available for almost all smartphones and also on the web version.
3. Viber
Viber is also a famous video-calling alternative for FaceTime. Viber offers you HD video calls and can also switch to normal calls. This app is secured with end-to-end encryption and you can message other Viber users without any risk. The main thing is that you have to first install the app on your phone and then you can connect with the web version. You can enjoy Viber services free of cost. The only thing is that they collect users' data who have not signed up on their website. Also, check out 10 Best Random Video Chats App For Android
4. Google Duo
Google Duo is a famous video-calling application that was launched in 2016. Here you can do video calls from 2 to 8 people at a single time. Google Duo offers you to see a preview of the contact's video before replying to any call. There is no need to sign up, you just have to add your contact number and then you can proceed. The benefit is that it supports both Android and iOS. They have also provided end-to-end encryption for their users to protect their information. Google is a big brand, so we can easily trust this application.
5. Hangouts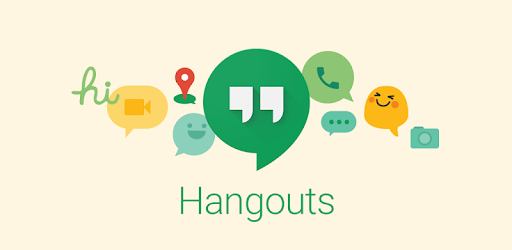 Hangouts is also a perfect alternative for FaceTime. This is a perfect video-calling app. You don't need to download this app from Play Store if your PC has Chrome installed then you just have to add the hangouts extension to make a video call. Here, you can chat on a video call with any person with just a click. As we k ow that it is not much successful app but you can enjoy a good experience over it.
Also Read: 10 Best Google Picasa Alternatives of 2023
6. Wire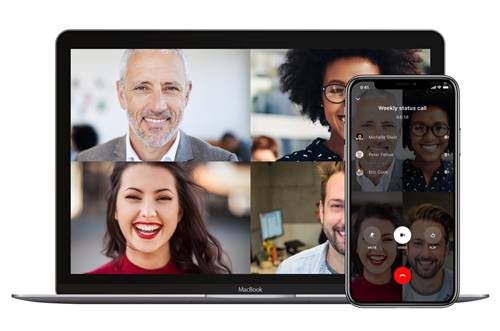 Wire is a very wide application as compared to other video calling apps. It supports Windows, Android, and iOS devices. You will get a lot of features with this app, you can chat, transfer files, and can make video calls easily. The company is protecting all the data sharing from one Wire user to another Wire user with end-to-end encryption security. They are providing a guarantee that you can enjoy our service in every situation and any corner of the world.
7. IMO
IMO is also a great application, if we talk in terms of quality. They are providing HD video calls and phone calls. It is quite similar to Viber, you can send messages to other IMO users. You will never miss a single thing in your office meetings because of their amazing video quality. This is a free application and also a good alternative for FaceTime.
8. Jitsi
Jitsi is the best video calling service for users who are very aware of the security system. All the calls whether audio or video are fully encrypted with the system. You can join unlimited people for a video call but it depends on your PC feature and the speed of the Internet connection. The main benefit is that there is no need to sign up to use their service, you can start the conversation with just a single click.
Also Read: How to Download Garageband For PC (Windows 7, 8, 10)
9. Facebook Messenger
Facebook Messenger is a popular video-calling platform. From the messenger, you can chat with other people, transfer files, and video calls. Messenger is quite easy to use and you can chat with many people on this platform. To enjoy all the services, you just need a Facebook account, if you have no Facebook account then you can make it easier. It is a free platform and you can download Messenger from the Play Store.
10. Tox Chat
Tox is a famous video-calling platform because of its security system. No other users can get access to other information because the data transmission takes place with peer-to-peer technology. This application supports Windows, Android, macOS, and iOS. Tox offers only 2 person video calls. No other company is providing so many securities as this application. Also, check out 15 Best Rabbit Alternatives: Sites Like Rabb.it to Watch Videos
Conclusion
So these are the best FaceTime alternatives for Windows in 2023. After viewing all the features of these applications, you can easily decide the best application for you because all the apps have different features. If you have any questions about this article, then please comment below.