Who doesn't love playing the best sniper games? It is all about shooting, action, attack and of course, sniping from a good distance from a top-notch high calibre rifle gun. There are really simple and fun games, where you are either watching a group of enemies or you are doing a bullet drop as you attack those enemies. So today, we will share sniper games that will make you go wow!
However, not all game manufacturers understand this sentiment. Most of the sniper games don't focus on the player experience to make it feel real. Do not worry, there are still a lot of sniping games available which will help you satisfy the urge of yours. This list will provide you with the experience and the simulation that you had been looking for – games where you can't afford to make mistakes – ones with the nail-biting experience. So, let's get started.
10 Best Sniping Games of 2022
---
1. HITMAN
Yes, I get it Hitman might not be the best when it comes to bullet physics, it does compensate by making it up for the sniping and the tense feel that you get. The most interesting thing that I personally like about the Hitman series is that you need to be perfect, as that is the only option (in most of the cases) as it becomes next to impossible to kill the enemies after you have made them aware. Of all, Hitman is something that you will find really worth a try and it's not really that hard to call the series as some of the best sniper games ever made.
2. HITMAN 2
If you like Hitman, you will more than love Hitman 2. The sequel adds in the missing opportunities to hit down silently and more brutal. The game has 2 modes- Single or Multi-Player. The gameplay is intense and you are armed with your only sniper rifer and in the process, you will have to hide and also cover up the bodies so as to make your game level up. To get your snipe experience up, the levels – 'The Prison' and the 'Hantu Port' were added to the Hitman 2. Try this crazy sniping experience today.
3. OPERATION FLASHPOINT: DRAGON RISING
While you may not get the most of bullets in hitman, Operation Flashpoint: dragon rising covers it up for you. There are a ton of load-outs that you can select from but under 200 K.M sq area only are Sniper work out better. This would make much more sense when you get to command the AI soldiers to do all the unclean work for you and all you need to do is fire up the real guys and that too from the grasses, that are far away. The far away here can mean that you can also target and shoot suspects that are over 1 kilometre from your position. The helicopter opportunities along with this add a hell lot of fun to the gameplay. Try it today.
4. COUNTER-STRIKE: GLOBAL OFFENSIVE
CS GO without a second thought is the most played and one of the best sniper games for pc. If you have played this one already, you will be knowing that one shot here is never enough. Instead, a lot of perfect shots in moments time need to be played to get the most out of it. The place for error here in this game does not exist. If you are just starting out with this game, you can use the CS: GO gaming mode to practice before you actually enter the gameplay to kill.
Also Read: 10 Best Games like Corruption of Champions in 2023
5. CALL OF DUTY: MODERN WARFARE REMASTERED
The remastered COD game is quite a real sort of experience. You start through the ghost city of Chernobyl where you are on a superb mission to assault the Russian ultranationalist-cum-arms dealer. The graphics of the game have majorly been improved compared to its older CODs and is a complete makeover of the oldie. Try Call of Duty: Modern Warfare remastered today.
6. BATTLEFIELD 5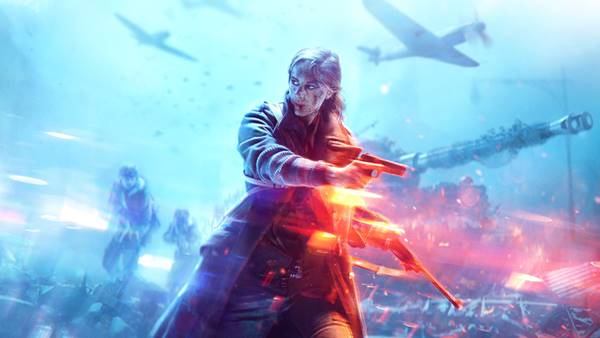 This list cannot complete without a battlefield. The Snipers always are looking out for this game. With super cool stuff like bullet drop, massive multiplayer maps, time travel, the battlefield has become one of the most demanded sniping games. It is understood that battlefield 5 might not add a lot compared to the others, but the historic sniper rifles add in a unique touch to the game.
You get a lot of action in this game. Whether its grass or punching holes with a Karabiner 98 Kurz or using those Anti-tank rifles, it has got everything covered for you. With Multiplayer over 60 players, it has one of the biggest maps ever for a battlefield.
7. INSURGENCY: SANDSTORM
This game is a complete retouch of the original insurgency and has everything upgraded from graphics to sound for a much more enjoyable experience. Thus the Insurgency: Sandstorm adds it to complete and a much better sniper shooter feel, especially in case of one-hit kill snipers. If you are the person who notices details, you will not be disappointed with this game.
Also Read: 10 Best Nintendo 3Ds Emulators to Play Games On PC
8. SQUAD
It is understood that squad isn't a proper sniping game but the gameplay here is all about teamwork and here lies no space for alone riders like snipers. However, their space is filled up by the marksman class. Try Squad for a fun and adventurous multiplayer gameplay today.
9. PLAYERUNKNOWN'S BATTLEGROUNDS
PUBG is the saviour of the games for the battle royale niche, with a variety of weapons and vehicles to try out. There are quite a few sniper rifles available in PUBG. Along with stuff like Grassy knoll you can cover yourself in the fields for an immersive experience. You can also climb on rooftops and target your enemies from there. PUBG is undoubtedly one of the most realistic feeling sniper games for PC. Also read: How to Fix PUBG Servers Are Too Busy Error?
 10. ARMA 3
Arma 3 is a war simulation game that feels a lot real. The gameplay resides in finding a rangefinder, nulling your scope and a proper vision to take in the long shot. Coupled with extra safety, when you take positions, the enemies are ghostly can kill you super quick. Try ARMA 3 out today.
Conclusion:
This wraps up the list of best sniping games. For more coverage like this keep following my blog. If you have doubts drop a comment down below and I will get back to you as quick as I can.