Many gamers love to keep playing even outside the workspace and away from their PC, they put the smartphone in their pocket and take it out at any convenient occasion – on the bus, waiting for coffee, at work and on the way home.
By itself, the game format on a smartphone is convenient due to its mobility, but it is limited in its capabilities and support for popular games and has a small screen, which is not suitable for all users.
Smartphones do not support most online projects – this means that the crown of sorrow raid boost in Destiny 2 will pass you by, and you will only be able to track statistics without a PC or laptop.
But smartphones also have huge advantages, in the form of unique projects that can only be played on smartphones, but how to interact with a small screen and are there other ways to play? There are – but what, let's figure it out.
Tablet
In recent years, the dynamics of growth in the production and popularity of tablets has dramatically increased, and if earlier Apple and Samsung products were presented in this niche, then in recent years, Chinese giants – Xiaomi, Huawei, and the BBK brand have also joined the race for customers in the field of portable screens (Oppo, Realme and so on).
The tablet can completely replace the multimedia component for mobile gaming, since it has exactly the same applications, but a larger screen and a margin of autonomy and is needed more only for entertainment.
How to choose a good tablet?
Focus on the processor, which is installed weak in most tablets – the weaker the chip is installed inside, the slower and more lag will be all the content and any complex action and game on your tablet.
Choose a screen based on the IPS principle, or OLED, depending on your budget – these are high-quality screens that will not tire your eyes, and the entire format will be bright and beautiful.
Avoid the TFT format as it is an outdated, poor quality and very distorted screen for displaying content and has no place on modern devices.
Another important criterion for selection is support for charging and its power and a high-quality tablet is one that can fully restore its autonomy in a couple of hours and not lose it for a long time. Need to support charging at least 33W to comfortably use the device and quickly recharge its capabilities.
Do not forget about the protective case, which will create a support for the device, transport safety and just a careful attitude to the tablet, which will not collect fingerprints and dirt so much.
Emulator
For PC systems based on Windows 10, it is possible to install smartphone activity emulators and play popular exclusives for the mobile segment through them.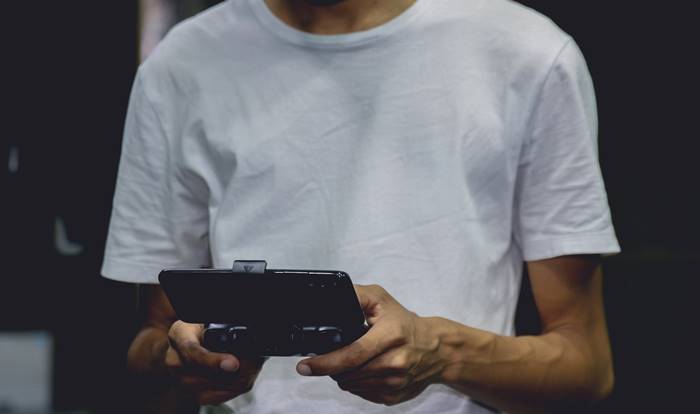 How does the emulator work?
Your PC runs the mobile system and allows you to use the smartphone interface inside the computer and play popular games.
It should be noted that launching two systems and maintaining their operation is very demanding on the resources of your device, and if you use a laptop, you can get a noticeable overheating of the entire device, which needs to be solved with an additional stand with coolers for timely cooling and preventing wear of components.
If necessary, you can adjust the degree of load and use of resources by setting the slider for the number of processors to help emulate.
The higher the value, the smoother your PUBG Mobile will run, but the load on the overall device will be higher and the battery consumption if it is a laptop.
APK and Windows 11
In the new version of Windows, integration with the Android APK system is being actively tested and gradually implemented so that players can fully play mobile games simply by turning on the application, without additional emulation and using funds and resources to activate the application and maintain its working condition.
To start, you will only need to click on the shortcut, and you will be taken to the game space.
It should be noted that the technology is still raw and does not work very stable, and is not available on all devices, but gradually, with the release of updates for Windows, these problems will be eliminated and stable mobile gaming on large screens will be available to players.
Portable devices
Many remember the era of PSP – a game console that fit in your pocket and with which you could play exclusive games.
They are being replaced by Steam Desk, or ROG Allow from Asus, and according to rumors, Lenovo is also preparing its own solution for gamers.
This is a versatile device that is slightly larger and more powerful than a smartphone, but more compact than a tablet.
The main feature can be called support for all PC releases and turning it into a full-fledged computer, which in the future will also open APK applications, which will allow you to put in your backpack and activate good gaming power in any situation.
Additional devices that will simplify your gaming
As you know, touch screens have two finger zones for movement and punches and tricks, which are more comfortable to press on a smartphone, even though you cover part of the screen with your hands than on a tablet, where the distance between the buttons can be inconvenient.
For such situations, there is a solution in the form of a gamepad – a device that has the same buttons and features as console devices and will help you significantly increase the speed of the game and accuracy, especially when confronted in competitive games like PUBG Mobile.
Pros and cons of each solution
Tablet:
big screen
It has approximately the same cost as a good smartphone
Charges fast
Great for games and multimedia.
Does not support PC releases
Emulator:
Allows you to run top mobile games on a PC where the FPS depends on the device itself and the power reserve.
The laptop will start to get very hot.
Rapid battery consumption.
Portable device:
Fits in a pocket
Supports PC releases and in the future APK, i.e. mobile gaming.
Expensive purchase
Conclusion:
The current popularity of mobile gaming is not declining, but only growing, which is what analysts say about the popularity of gaming smartphones and tablets, the creation of new technologies like Steam Desk, or downloading emulators like BlueStacks 5.
In the future, mobile gaming will completely blend into the PC industry and players will simply switch to available devices as needed, but for today, tablets are the best solution for gaming outside the home.
For those players who do not like the tablet because of the size, there are small options like the iPad Mini, or other compact devices of 7 or 8 inches, but for fans of such devices, on the contrary, there are large solutions for 11 and 13 inches.