After the release of the PUBG game, the mini militia market got crashed and the game downloads getting uninstalled immensely. But as both the game falls into a different category. So now mini militia game again started to continue its trend. If you are a fan of mini militia or love to play it. Then here I got something special for you. If you never tried mini militia mods or hacks, then you must check out this cool mod which can help you win every game of mini militia and also makes your gaming experience more enjoyable.
So stay tuned and do not move your ass until the end, else you might have missed some of the great things about the mini-militia, and it's secrets.
Top 3 Best Mini Militia Mods of 2022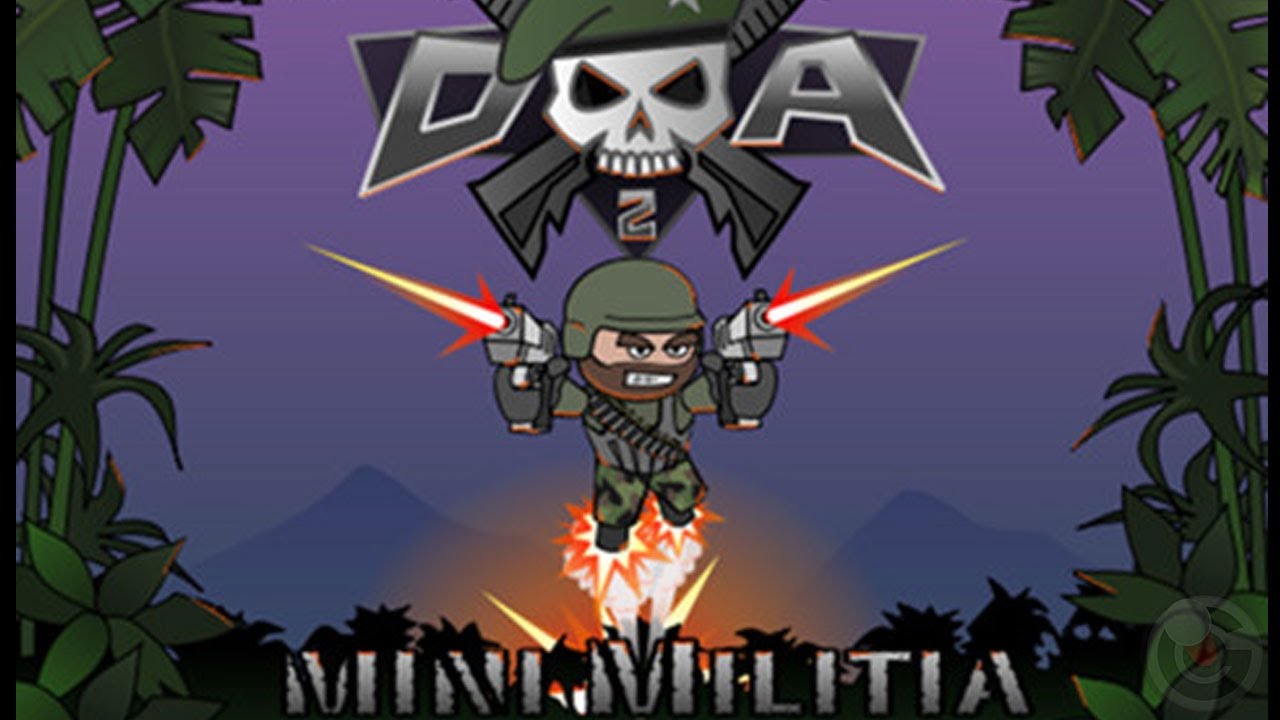 Let us continue with the very first of the mods. Here we go.
1: Mini Militia Pro Pack
This is the most popular mini militia mod which is neither unlocks all hacks nor get you caught if you are playing with serious friends. Well, I'll share the features below of the same but before let me share you a few things about this mod. The very basic feature of this mod, it can unlock the pro pack of the mini militia for free, else you have to pay $1 (70Rs) to unlock the pro mod. Pro mod enables you to carry dual weapons at a time and also unlocks the store items.
Features of Mini Militia Pro:
Pro Pack unlocked
Free battle points
All store items unlocked
Dual wield guns support
CTF mod included
7x zoom for various guns
Team battle
More health and jetpacks
Anti-Ban mod
This is the list of features of the pro pack there are few more, you can explore it yourself. The CTF mod here means you can play pro pack in catch the flag version. Rest features I am assuming you must be aware. If you need to know anything before start playing the mod, then you can surely comment below and ask me. Well, you must also try out some game hacker apps using which you can add too many tweaks on any Android game.
Let move to another mod.
2: Mini Militia GOD MOD
Woo! Hoo! The ultimate super awesome mini militia mod here in front of you. This mod unlocks all potential of the game. Now no one underestimates your power and begs you to get into your team. This mod provides you all things unlimited. I mean almost all resources and powers unlimited. The great thing, you will be treated as a god in the game with unlimited life. There are a few more things available which are yet to explore but the main features I will be sharing below with you.
Features of GOD MOD:
Unlimited Health
Infinite Ammo
Unlimited Bombs
Multi bullet shots at once
Wall Hack option added
One Shot Kill Enabled
Based on Latest CTF version
Speed mod enabled
Automation on aiming
Unlimited Battle Points
7x zoom in all weapons
New avatars added
If you are a creative person, then you must love to play with avatars look. When I saw there are new avatars added in the mod, then I feel like wow. You can now show your fullest creativity with the new avatars. Another best thing of this mod, speed mod unlocked. Means your flying and playing speed will get increased as compared to other players. Rest now you need to download it to enjoy this mod.
Now to another mod. This is last but not least. Meanwhile, you can also check out the WhatsApp Dare Games that can be played while chatting with your loved ones on WhatsApp.
3: Mini Militia Unlimited Health
Few people in the world do not need to spoil gaming experience using hacks for all powers but still want a few of the power, and the health is one of there major concern. So after looking at the stats of these users, developers started to develop mini militia mod on the same concept and later they released the health hack. There are some other games too whose Mods are available such as COC Mod Apk and 8 Ball Pool Mod Apk. In health hack, you won't be getting all thing unlimited except the life. Rest check out other features below.
Features of Doodle Army 2 Health Mod
Unlimited Health Hack
Pro Pack Unlocked
More jetpack
Earn 2x battle points in online mode
New avatars
One shot kill
Multi-shot with one gun enabled
Leverage Auto Weapon Reload
New bombs added
All Store items unlocked
Self-kill option
These are the few features; I think which is well more than enough to get all new experience. Still, in this mod, the health is unlimited, so no one will be able to kill you. In that case, some might think you will be playing with a hack, so for that, there is an option to self-kill. Sometimes kill yourself, so no one will think you were using the hack.
Final Verdict!!
There are many more mini militia mods available but this is of the best mods which I have ever played. If you want more then comment below. I will add more, only for you. If you like this post, then please share your reviews in the below comment: sharing is caring.