Today, social media has become a powerful tool for entertainment, education, marketing, etc. People spend hours watching social media videos, sharing, saving, and downloading Instagram and TikTok videos. That's why many find it useful to master video editing for producing decent content that will engage the audience.
Let's find the best video editing tools you can use on desktop and mobile phones.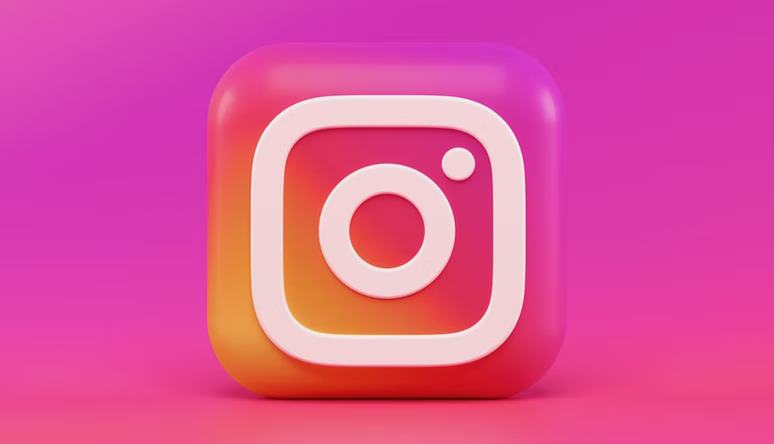 Best Desktop Video Editors
As video editing tools are in demand for Instagram and TikTok users, we suggest you a list of the best editors for beginners.
InShot
The InShot video-making tool allows users to create an amazing TikTok video with powerful effects and filters. You can trim, split video, merge clips, remove the middle part, or adjust speed. It is great for video marketing on Instagram, thanks to sound effects, animated stickers, and text.
iMovie
iMovie is one of the most popular video editing tools for iOS and macOS users. You can create stunning-quality TikTok or Instagram videos without much effort. Users can add special effects, creative filters, smart soundtracks for incredible results. It usually works well, but if your iMovie won't open, you can easily fix the crash.
WeVideo
The WeVideo video editor operates smoothly and allows Android users to create awesome videos. This TikTok video editor is easy-to-use, flexible, and fast. It ranks first in the list of free video editing apps due to many editing features, quality graphics, rich libraries, and more. Cloud-based storage provides users with much space for their content if they decide not to install the software but use it online. You can try the editing tool for free and upgrade it to a premium account if needed. With WeVideo, people can capture memories and share them on social media.
Biteable
A Biteable video-making tool is a powerful solution for professional content. It works well as an Instagram and TikTok video editor as you can add new clips, text, and music. There you'll find many animations and stunning templates. There you will find creative tips for making an engaging video. At first, it's possible to use the tool for free and then upgrade for more advanced features.
Best Mobile Video Editors
Check out a list of mobile video editors that will enable you to make social media videos on the go without much time and effort.
ViaMaker
Create an engaging TikTok or Instagram video with ViaMaker. It is one of the most popular video editing tools for social media users. You will benefit from original music, creative filters, and aesthetic effects for free. ViaMaker can satisfy all your needs and share unforgettable moments with people.
Filmr App
Filmr is a video-making app for iPhone users with music and photos. It's easy to create an amazing TikTok and Instagram video due to the tool's flexibility, user-friendly interface, and vertical timeline. You can produce stunning content anytime from any place with advanced editing features like trimming, footage splitting, adding animations, transitions, speeding up, or recording in slow motion. It's possible to start editing for free and then choose the plan that works best for you.
Quik
GoPro Quik is one of the best free video editing apps available for iPhone and Android users. Users can easily produce fascinating content with automatic editing functions. You will be surprised by a vast number of settings, filters, transitions, and effects. Quik TikTok video editor is a simple and at the same time powerful tool with amazing themes for your cinematic footage. Speed up your video to make it more energetic or make it slow to give an effect of frozen time. There is a collection of royalty-free tracks to complement your video with great music.
CapCut
Choose CapCut free all-in-one video editing app to create an incredible Instagram and TikTok video. It is extremely easy to use, allowing users to cut, reverse and change video speed. CapCut opens up a world of editing possibilities due to advanced filters and amazing effects. Produce high-quality content with exclusive music, trending stickers, and sophisticated fonts. Users can benefit from constant features upgrades for better app performance.
Tips for Editing Videos for Tiktok and Instagram
These tips can help you create a stunning video for your social media with video editing tools.
Use Filters, Templates, and Effects
In order to benefit from amazing video-making results, you should apply filters, effects, text, green screen, emoji, voiceovers, music, etc. Different apps provide specific editing features, so choose yours and make the most of the software. Check the best TikTok effects for eye-catchy videos.
Apply Creative Transitions
Engage viewers by adding transitions to your Instagram and TikTok video. They allow creators to achieve a powerful visual effect. There are jump cuts that are quite easy to master and simple, fun transitions. Include fade-ins, fade-outs, zoom-in, slide transitions, swipes, and more. You will give a quality touch to the video content and show emotions.
Add Good Music
Audio is a powerful complement to visual elements. A good video sound plays a crucial role in attractive social media videos. Apply to your videos licensed music, preferably trendy compositions, to get many views. Consider TikTok and Instagram trends to stay ahead of both in terms of image and sound. There are free video editing apps with extensive music libraries, but you can always add your favourite song.
Consider Color
It's important to pay attention to colour correction and grading in the process of video editing. It may seem that your footage looks well, but everything requires post-processing for a consistent image. You should apply basic colour correction effects if you have no editing experience.
Conclusion
Now you know tips and the best tools for effective video making. You can create fascinating Instagram and TikTok content and achieve success.